Most adult readers regard "teen" literature as something to be avoided, since they are "children's" books. I once had a customer request a particular book she had seen in Barnes & Noble. She was really excited about reading it, however when I said that the book was in the Teen Room, she quickly said she didn't want it. I couldn't persuade her to change her mind. Many teens, especially Clarkstown teens, can and do read on an adult level. Teen books usually indicate that the marketing department of a publishing house thinks the book will sell more copies if it is marketed to teens. In the past several years, I've seen some teen books become wildly popular with the general public, such as The Book Thief by Markus Zusak or The Boy in the Striped Pajamas by John Boyne and all the books by Stephenie Meyer.
Let me recommend some of the really great teen books I've recently read.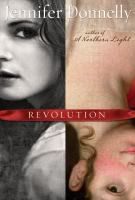 Revolution by Jennifer Donnelly combines a current story of a girl's grief and guilt over the death of her younger brother and the break-up of her family with the parallel story of a teen girl choosen as the companion to the last dauphin of France right before and during the French Revolution. Their stories converge in the novel and the theme of the sufferings of innocent children is explored in this book.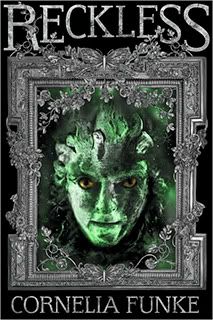 If you like fantasy you might want to try Reckless by Cornelia Funke. Jacob Reckless has been visiting a parallel world for years when his younger brother Will discovers his secret and follows him into danger. Will is touched by a fairy's curse and is rapidly becoming a "stone man," forgetting his fiance and his brother, and experiencing a murderous burning rage peculiar to his new body. This dark fairy tale has no guarantees of "happily ever after," as immortal fairies toy with men's lives, a sleeping princess turns to dust while the bodies of her would-be rescuers rot on the thorn bushes outside of her bower, and dwarves despise and cheat men. Battles rage between the "stone men" and the humans, and humans are on the losing side.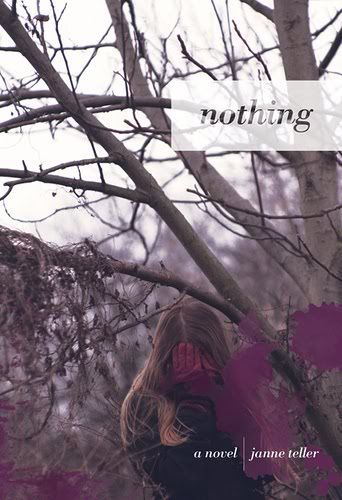 Simple language and horrific events are the driving force in Nothing by Janne Teller. Similar in feel to Lord of the Flies by William Golding, this slim novel details the existential struggle to find meaning in life and the sacrifices and cruelty these children endure and perpetrate in an effort to find something that really matters.
These three books are just a small sample of the serious and meaningful literature available to teens and adult readers. If you are tired of formula writing for the bestseller list and want to visit the real world of teenage angst and not some idealized teen untopia, check out these books.